To Coincide With
Metallica's 30th anniversary as a musical group, it would encompass not only the historic stage effects and scenic landmarks from the band's 30 year touring history, but would also contain iconic imagery from album covers and artwork, all brought to life for this filming. And it would be 3D.
---
GIANT TWO TON MOVING COFFINS; MASSIVE PYROTECHNICS; OVERSIZE TESLA COILS, AND MORE…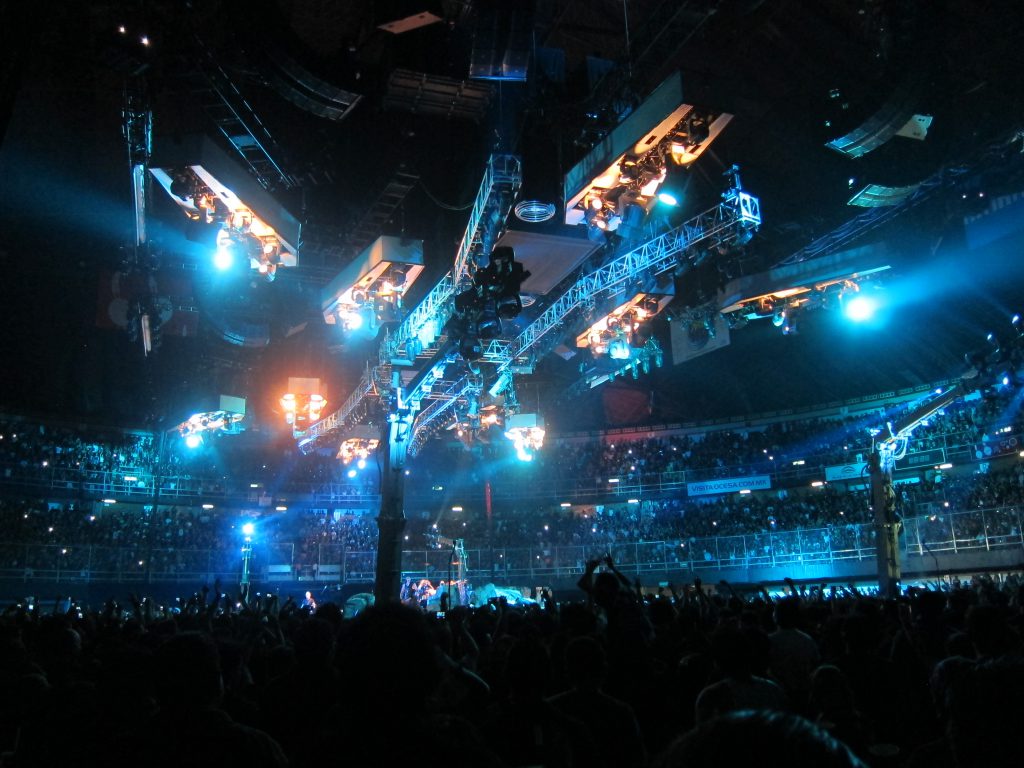 Theme
Throughout the concert, a series of aberrations and technical glitches would occur, and these glitches would increase in frequency and intensity as the concert progressed, and culminate in a full destructive cataclysm, which would plunge the arena into darkness.
Designing for the 3D environment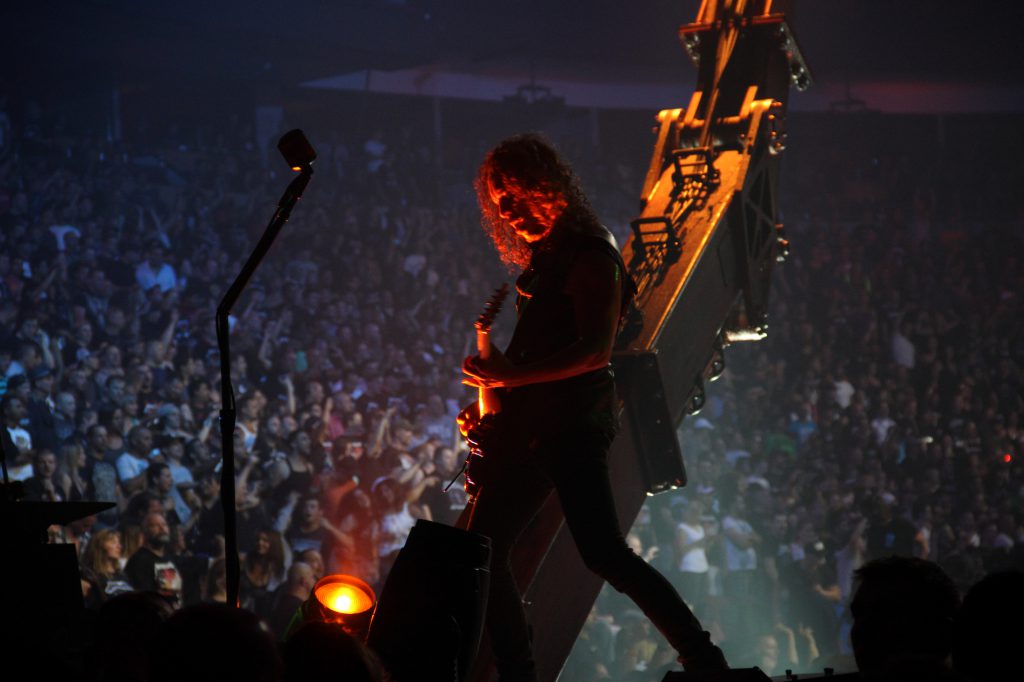 ---
Designing the audience
It's a 360 degree concert, so essentially almost 100 percent of the backgrounds in the shots are created by the audience.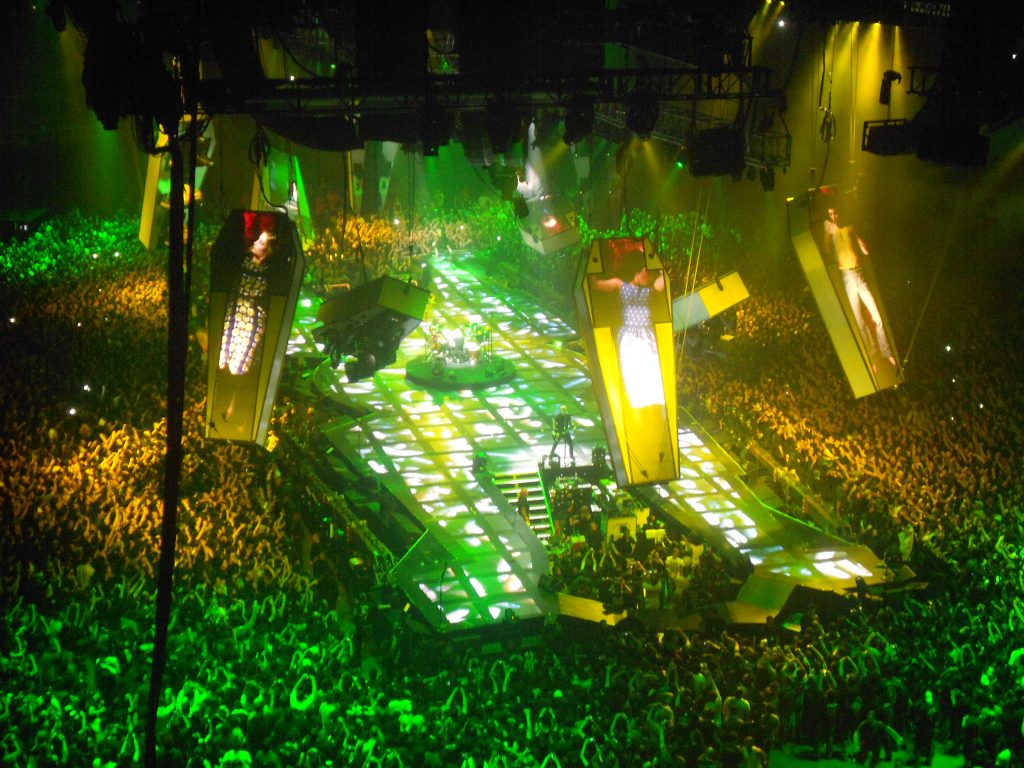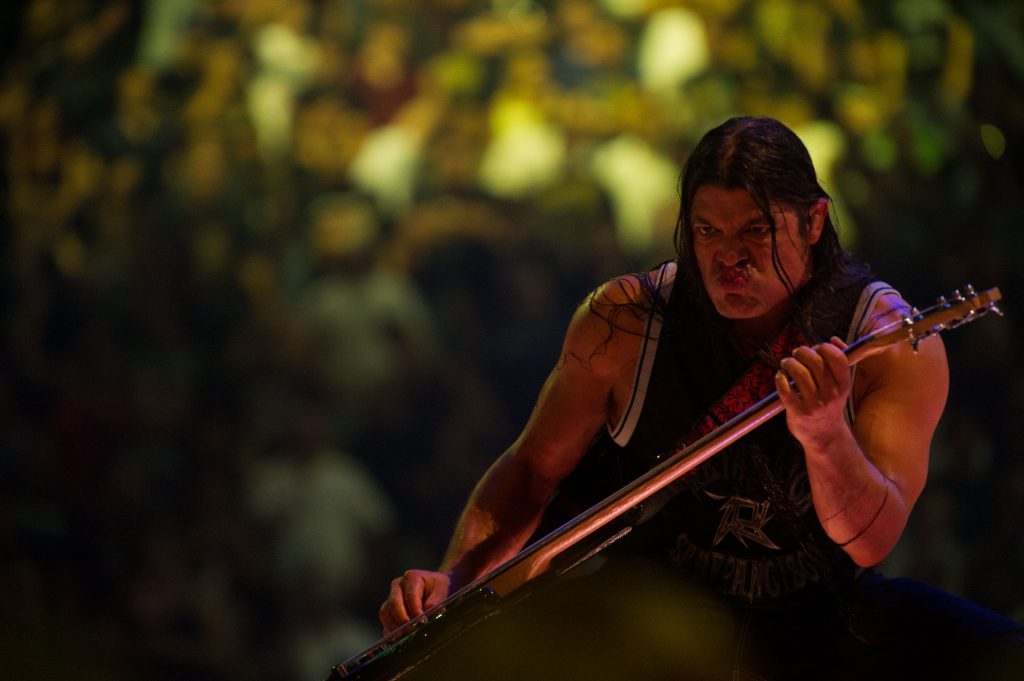 The Destruction Sequence
Towers falling, Lighting grid coming down, Statue collapsing, crew member catching on fire…